Cluster project Clean Circles is granted funding
Research into a climate-neutral energy storage cycle concept using iron
2021/02/01 by STFS/RSM
The enormous potential of iron for storage and transfer of large amounts of renewable energy will be investigated by scientists at the institutes RSM and STFS as part of the "Clean Circles" cluster research project. The project is funded by the state of Hesse until 2025 with 5.7 million euros in preparation for the next round of the German Excellence Strategy .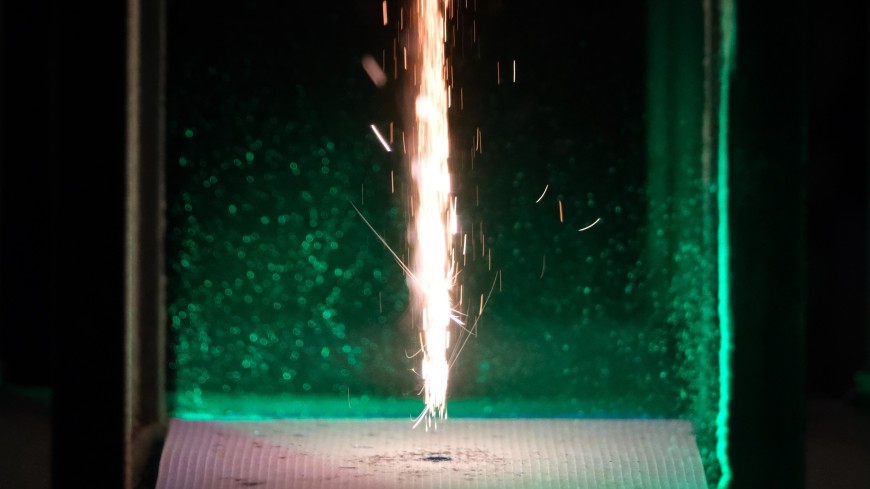 In cooperation with partners from Karlsruhe Institute of Technology, Darmstadt University of Applied Sciences, University of Mainz and the DLR Institute of Low-Carbon Industrial Processes, TU Darmstadt aims to demonstrate how the abundant raw material iron and its oxides can be used in a closed-loop system as a carbon-free chemical energy carrier to store electricity generated from renewable sources such as wind and sun.
The research consortium led by TU Darmstadt is pursuing the approach of converting thermal power plants that have been operated with coal and are to be shut down in the future, to operate with iron dusts. Due to its outstanding physicochemical properties, iron offers the possibility of establishing a climate-neutral cycle of materials and energy. As a means of storing renewable energy, iron oxide is reduced. Locally and temporally separated from this, the iron can then be oxidized, releasing energy to generate electricity without any CO2 emissions. This results in a carbon-neutral method of electricity generation that can be used to compensate for fluctuations in the production of wind and solar energy.
With the innovative iron cycle approach, the research team is also turning its attention to windy and sunny locations outside of Germany: regeneratively generated electrical energy could be produced there at low cost, stored in the iron, easily transported to other countries and thus integrated into a CO2-free circular energy economy.
"The Clean Circles research network will contribute significantly to a future climate-neutral energy and circular economy," the spokespersons Professor Christian Hasse and Professor Andreas Dreizler are convinced.