Experiments in Fluids Webinar: RSM presents new study on laser-based turbulent flow diagnostics
Ultra-high-speed measurements in turbulent flows conducted with a fiber laser
2022/06/14 by RSM
Reliable measurements of flow fields are necessary to gain a deeper understanding of many processes in nature and engineering. The results and possibilities of an improved method developed at the RSM have been published in the journal Experiments in Fluids and will be presented in the journal's own webinar.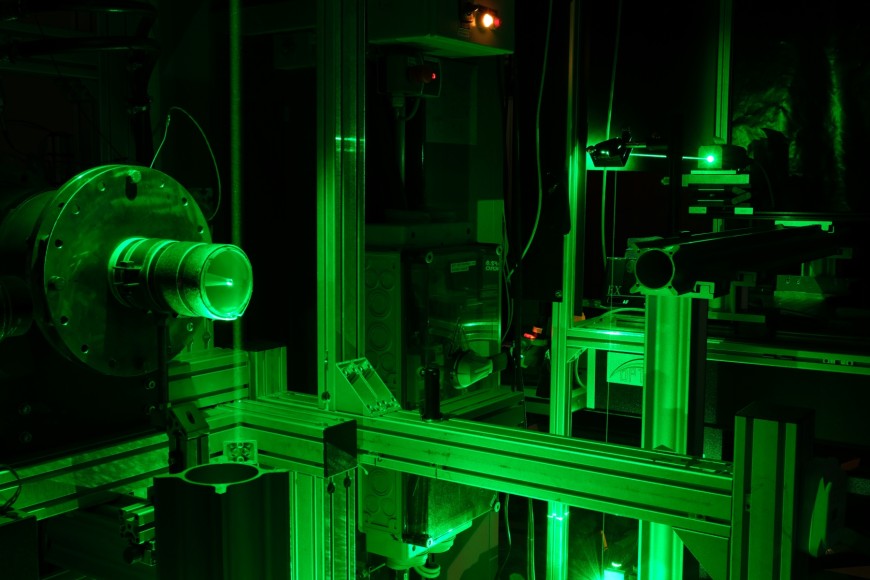 In the bi-weekly webinar of the journal Experiments in Fluids, the RSM presents latest results on high-speed measurements of turbulent flows using a fiber laser. Access to the webinar is granted by registration only.
21. Juni 2022, 16:00 Uhr (CET):
Teaser Presentation
Christopher Geschwindner , TU Darmstadt, Germany
Research article
Geschwindner, C., Westrup, K., Dreizler, A. et al.: Ultra-high-speed time-resolved PIV of turbulent flows using a continuously pulsing fiber laser. Exp Fluids 63, 75 (2022)
Video recording of the seminar
Recommended external content
We have selected external content from YouTube for you and would like to show it to you right here. To do this, you must reveal it with one click. You can hide the external content at any time with another click.
I agree to external content from X being shown to me. This may result in personal data being transmitted to third-party platforms. You can find more information in our Privacy Policy.